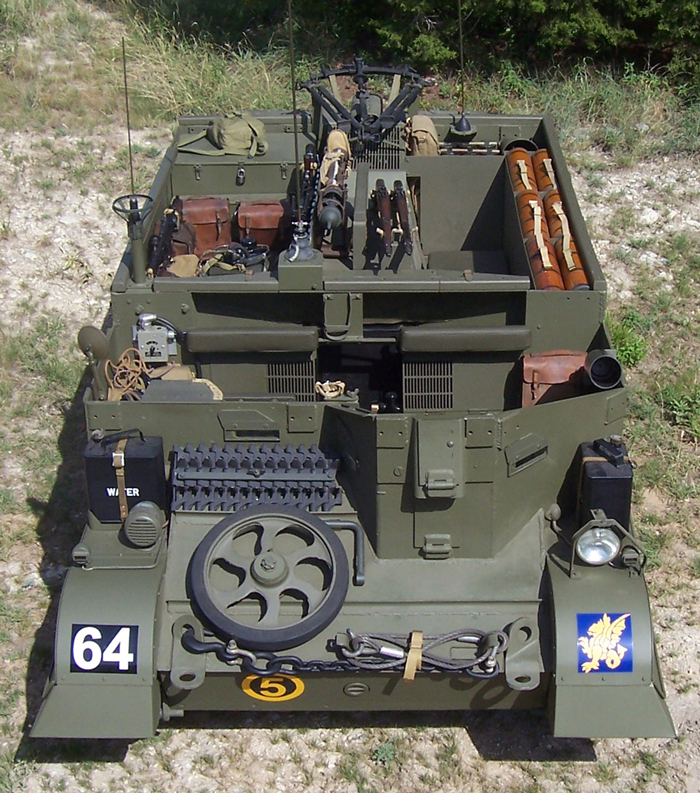 T-16 as configured for support of 4.2-Inch mortar carrier platoon.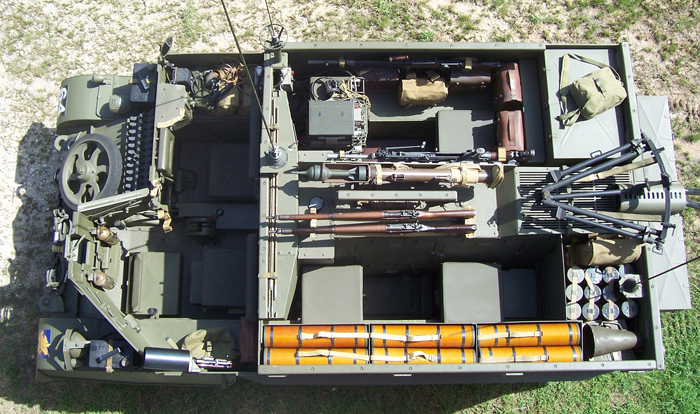 The bins over the gunner side tracks contain carriers for 4.2-inch mortar bombs.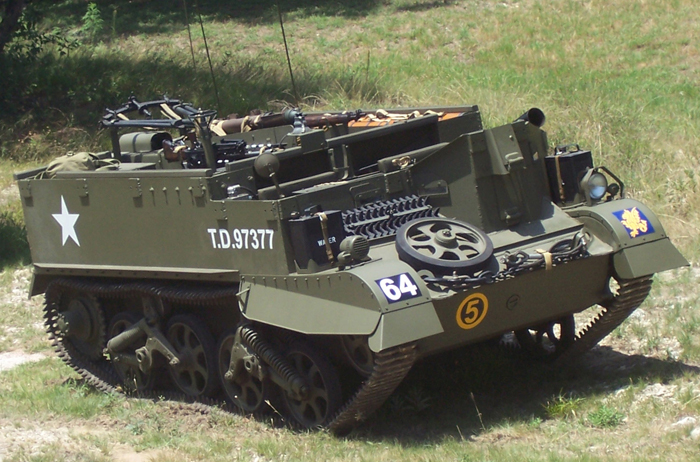 The rail spanning the rear sides was to assist troops in unloading bombs and other equipment as needed.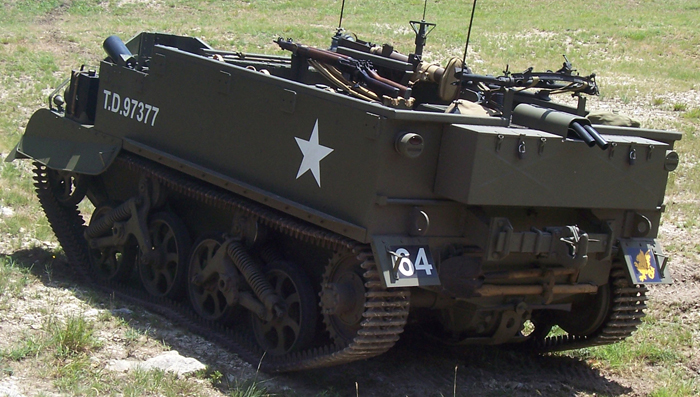 Rear three quarter view.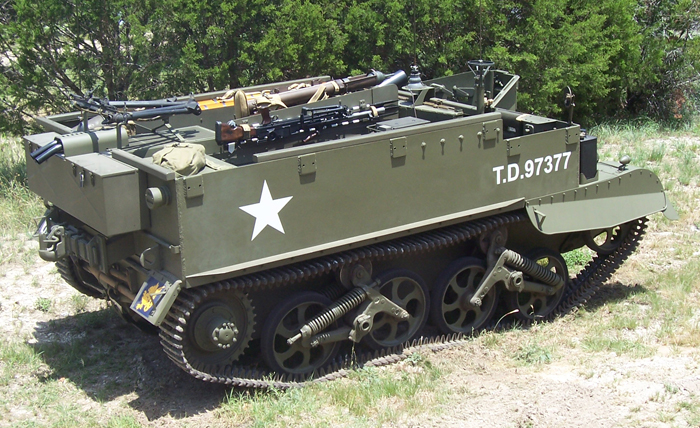 A Bren gun was carrier mounted on the side of the armoured wing along with mortar aiming stakes.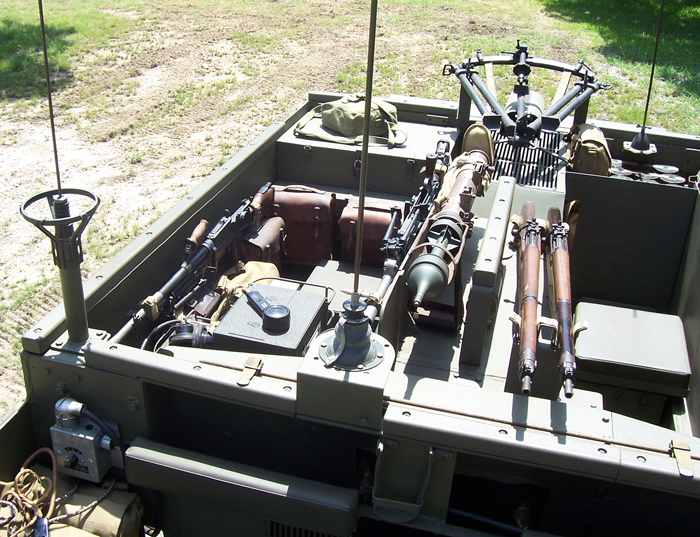 A second Bren could be carried beside the radio operator with a PIAT and rifles for the remaining crewmen mounted on top of the engine compartment..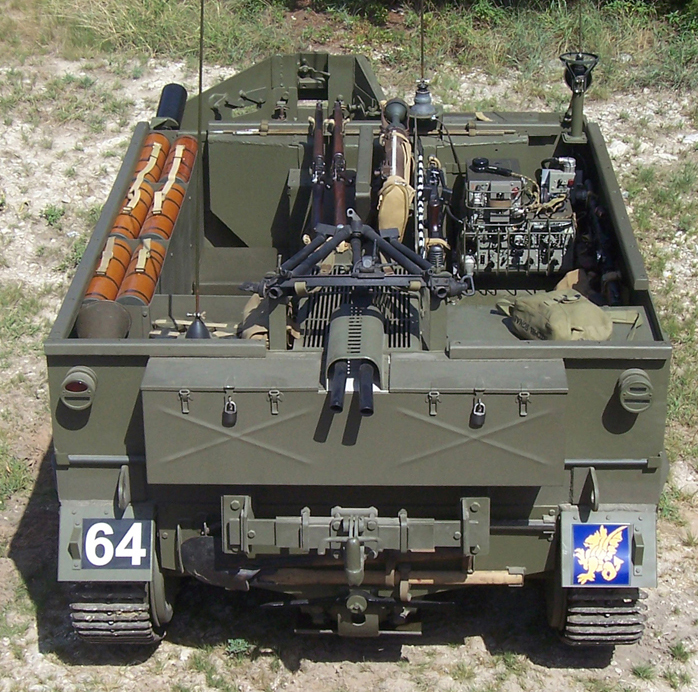 The wireless set is mounted behind the driver and a tripod with AA support mounts was carried over the rear engine compartment vents..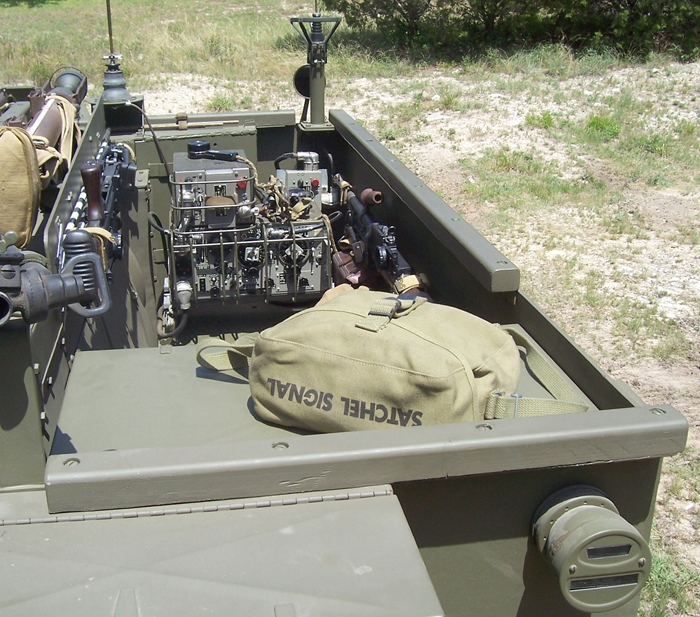 Close up shot of the Number 19 Wireless Set with Power Supply.